The future of consumer shopping & payments is already here.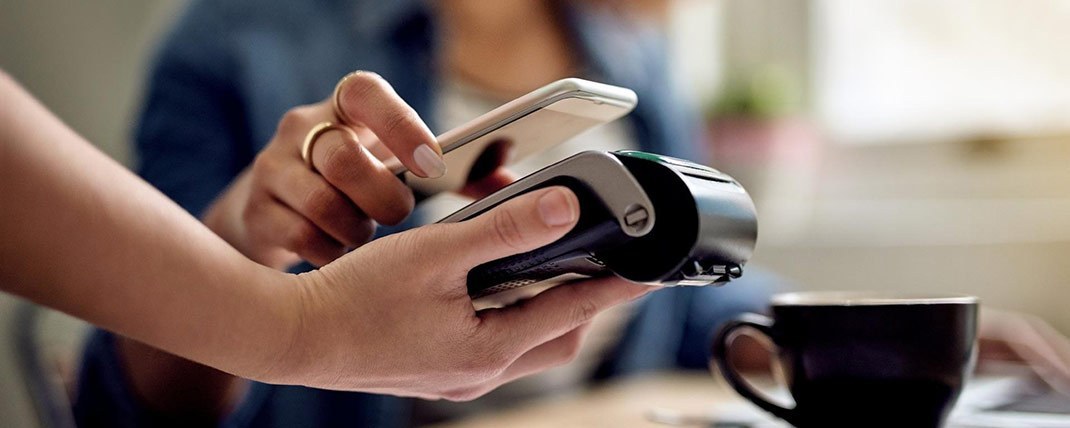 With recent news that select retail stores are no longer accepting cash and coin as payment, a once-far-off future of a cashless society has suddenly emerged as reality sooner than anticipated. This is a major development in the retail, technology and financial services industries, all of which we monitor closely for our clients.

If this were the only shift in these sectors during the COVID-19 pandemic, that would be newsworthy enough. But consumer behavior during this time has rocked the foundation of these industries—so much so that a more seismic shift in shopping habits and retail technologies seems imminent.
How consumers will continue to shop
As discretionary spending continues to realign with economic realities, the return to pre-pandemic spending habits on non-essential items vs. spending only on essentials remains an open question. However, regardless of where consumer spending habits land, technology will continue to play an ever-increasing role in the shopping process. 
One of the greatest shifts occurring is that consumers are spending more on everyday essentials like groceries through online portals. Ecommerce isn't a new or noteworthy trend by any means, but the rise in specialized delivery services like Instacart and DoorDash has made it convenient for consumers to buy anything they need without leaving the house—or, at least, without entering a brick-and-mortar store. This puts an increased emphasis on the online shopping experience. If a retailer's game is subpar, they'll risk losing customers.
Retailers are also wising up to the fact that not all ecommerce experiences are created equal. At the top of the heap, mega brands such as Amazon and Walmart will continue to dominate the online space through the sheer weight of their vast inventories and logistical infrastructure. But even smaller and mid-level players are taking a renewed look at their online shopping experiences.
Retailers are putting new emphasis on a refined UX/UI, how product imagery is presented and interacted with, seamless checkout experiences and robust customer service via chatbots and post-purchase follow-ups. In the new online shopping world, it is no longer good enough to simply put products in the mail on time. Brands must create a rewarding shopping experience with every transaction.
Of course, most of the population is still shopping in stores, and that probably won't change anytime soon. The way they pay in those stores, however, is absolutely changing.

Safe, seamless & fast payment options
In this current environment, consumers—probably more than ever—want payment options they feel will protect them. In fact, a recent study showed 42 percent of U.S. consumers will stop a purchase if their payment method of choice isn't available, which makes this a primary concern for retailers moving forward.
Contactless payments became the first domino to fall, moving from buzzphrase to standard as consumers and retailers pushed for the option at checkout. This payment method checks the boxes of safe, seamless and fast by using RFID technology or near-field communication to enable a touchless interaction—no signature or PIN entry needed.
Mobile, token-based wallets such as Apple Pay, Google Pay and Samsung Pay, as well as consumer-to-consumer payment technologies like Venmo, also accomplish this goal, although fewer merchants accept those forms of payments. Expect that to change as the use of physical payment cards decreases in a post-pandemic world.
Along a similar track, mobile payment apps could become commonplace among retailers too. Starbucks popularized this within the last decade, allowing customers to place and pay for an order through their native mobile app, which decreases the need to stand in lines waiting to order and pay. If social distancing measures remain in place, this will make all the more sense for brick-and-mortar retailers.
How newer technology may affect things
What's still a bit murky is how newer technologies like blockchain, biometrics and digital currencies will affect consumer shopping habits. All have become hot topics of conversation recently.
If a cashless society is on the horizon then digital currency based on blockchain technology becomes more fact than fiction. How that is implemented and who accepts it calls back to the digital wallet discussion. If certain merchants don't have the infrastructure in place, they'd most certainly be left behind.
Biometrics are a controversial addition to shopping and payment options, but Mastercard announced using biometric data like fingerprints and facial recognition to simplify the online shopping and payment experience back in 2016, so the technology and infrastructure are here and ready. This seems to be a more localized experience—consumers using their smartphones for identity verification of online and digital purchases—that may not affect retailers. However, the greatest challenge with biometric payment technology will continue to be privacy concerns, and it may, therefore, be a step some consumers aren't willing to take.
No matter where the current pandemic situation leads us, one thing is clear: technologically enhanced shopping experiences are here to stay. As more brand interactions happen online, new technologies will continue to impact every step of the shopping journey. From browsing and product selection to checkout and payment, our tech-enabled marketplace will only continue to grow.