6 ways brands will be using video by 2022.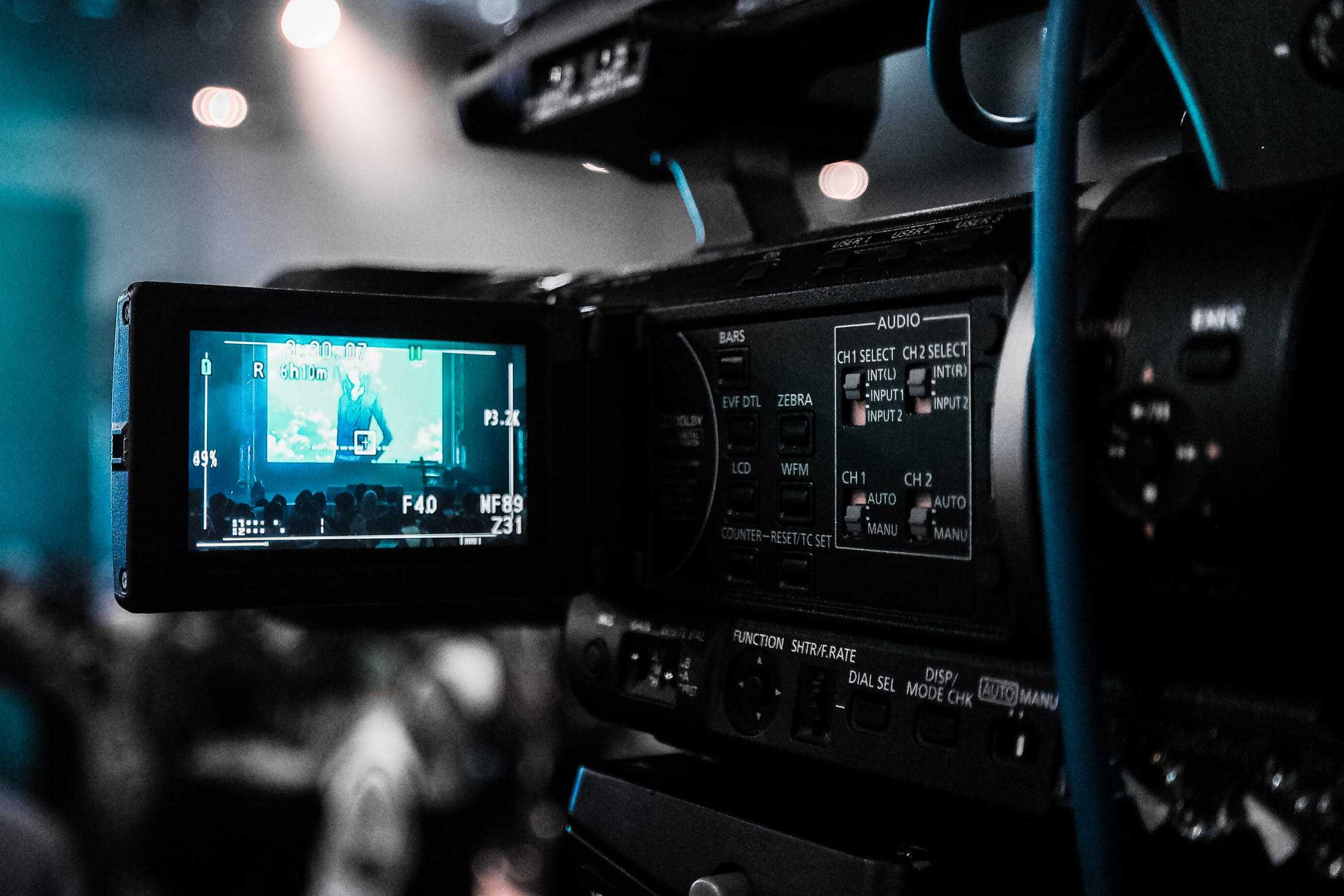 Let's start with some numbers: 16, 84 and 86.
According to a 2020 Wyzowl survey, people spend an average of 16 hours per week watching videos (that's up 52 percent from two years ago).
Eighty-four percent of people say watching a video has compelled them to purchase a product or service.
Eighty-six percent of people say they want to see more videos from brands in the future.
That adds up to a pretty convincing argument for improving your video marketing strategy.
So if video has become the expectation for consumers, how will brands respond? Let's explore some possibilities.
Personalized, data-driven campaigns
As the Internet of Things continues to grow, so too does the data gathered by it. (What, you think that smart toaster isn't learning about your toast habits?!)
But what good is your toast data if it's not being put to use? Personalized marketing is nothing new — we've all received direct marketing pieces with our name on them. Extrapolate that out to video, though, and you have some next-level marketing.
Case in point: Cadbury's chocolate-matching campaign, which pulled data from Facebook users who liked their page and used profile information and images to populate a video, then revealed a personalized recommendation for a Cadbury product. And it worked: the campaign had a 65 percent click-through rate and 33.6 percent conversion rate.
(By the way, you know what type of bread toasts perfectly at the No. 2 level? Sourdough. You're welcome!)
No matter the channel, we get people to tune in. We have expertise in a range of videos and can help you meet increasing consumer demand. Email us to put your next video project into motion.
Customer support
Ninety-six percent of respondents to the Wyzowl survey said they'd watched an explainer video to learn more about a product. And, we're guessing when you need a tutorial on how to do something, you head to YouTube. So, why wouldn't brands take the same approach when it comes to explaining how their products work?
Videos can also ease the burden on your customer support staff. According to Smartbrief, 43% of marketers say videos have reduced support call volume. Not a surprise, as information is both easier to convey visually and more engaging.
In email
Here's one for you: drop the word 'video' into a subject line and your open rate increases by 13 percent. Not too shabby. Plus, video is a surefire way to improve on an already impressive channel for ROI. If you're allocating budget to videos, you want to ensure they're being watched. Why not send them straight to a customer's inbox?
(NOTE: We assume the subject line data above refers to videos housed on click-through landing pages, because only a small amount of email clients support video now. We can anticipate better integration in the future. Send us an email if you'd like to talk more about this.)
Asynchronous recorded video for sales
Should virtual sales calls continue to be the norm, asynchronous recorded videos for prospecting and follow-ups make sense. These pre-recorded videos have different use cases — personalized 1:1 videos, recorded meetings sent to someone who missed — and also solve a host of potential issues: schedule conflicts, time zone differences, meeting fatigue, technology problems. They're also well-received among professionals.
Imagine you were your own prospect. You have a schedule full of meetings throughout the day, and here's a sales rep asking for time that you may not have. Wouldn't a pre-recorded video, that you can watch on your own time, be convenient and stand out from others also vying for your attention and business?
Video podcast ads
OK, Spotify. We're really talking about Spotify. The largest podcast platform in the world has said radio is moving online for a while now, and they haven't been wrong. They've also put their money where their mouth is, spending nearly $400 million in recent acquisition deals (Gimlet and Bill Simmons' The Ringer, among others) and exclusivity deals (The Joe Rogan Experience and the Obamas' Higher Ground Productions).
In addition, they also announced the launch of companion video podcasts — vodcasts if you're into portmanteaus — from some of the same creators. This is great news for advertisers, who've seen retention increase 180 percent from Spotify's new streaming ad insertion technology. Pair that sort of retention with video ads and an already captive audience, and you have the makings for some potentially rich ROI.
Streaming TV ads
Hulu actually sees more ad viewership on their network by percentage than their social media. As social media usage and popularity ebbs and flows — goodbye Facebook, hello TikTok — we're betting on more brands looking harder at Hulu, Amazon's OTT video ads, and similar streaming TV services when it comes to reaching that ever-elusive (and highly sought-after) 18-34 demo.
Final thoughts
As the list of formats, platforms, and channels increase, knowing how to tailor videos to get the most bang for your budget can be tough. If you need a partner to help make videos that move the needle, we can optimize them to get the most from the platforms they play on.
And, if you're looking for guidance on which platform is best for your brand and product, our Strategy Services team can help you make a data-driven decision.