Take a seat.

Meet Melissa.
Melissa is one of our copywriters. When we started working from home in March 2020, Melissa (like most of us) thought we'd be back in the office quickly. As months wore on, two things became evident: She needed a dedicated place in her house to work and she needed a new office chair.
"Working from home and sitting in this current chair for this long has affected my joints and muscles," she said. "My last office chair was terrible about sinking down all the time; I had to constantly stand up and flip the lever to get it to rise. Now I'm sitting on a folding chair (NOT COMFORTABLE)."

And that's where our journey starts. Melissa's tipping point was a chair that just wasn't working for her.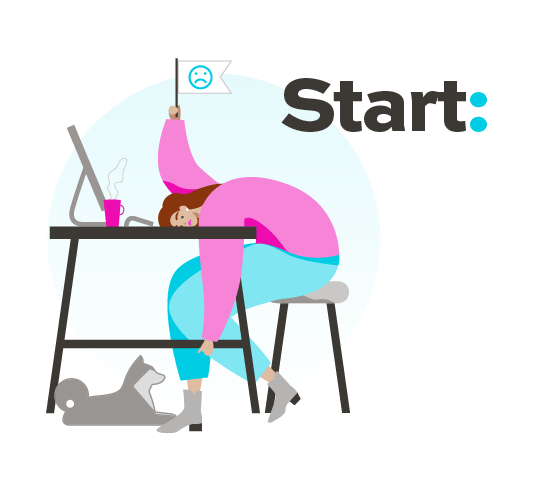 Pre-Funnel Activity: What is the Mindset?
Melissa is using her chair at home more often since she's working from home.
Disruptor 1: She got fed up with a sinking chair.
Disruptor 2: She found herself with enough cash to solve the problem.
These two disruptors work together to move her into the sales funnel. Time to shop!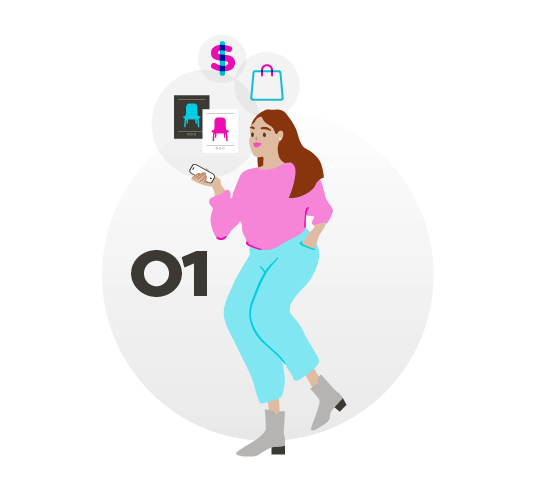 Decision Point No. 1: Casual Online Shopping/Idea Gathering
Melissa chose to shop online. Why?
Safety in the pandemic
Greater likelihood of finding what she wanted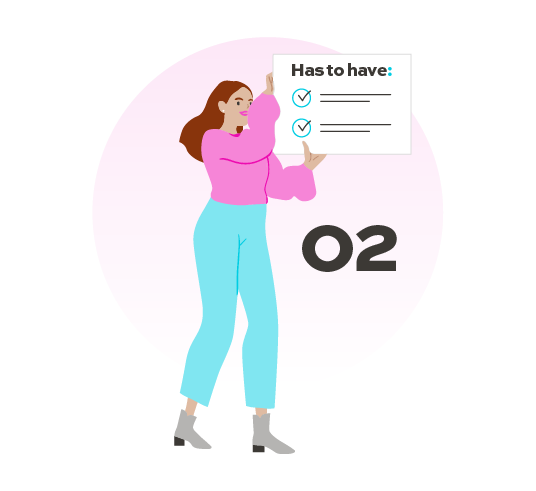 Decision Point No. 2: Identifying Requirements
Since Melissa has the freedom of shopping online, she knew she wouldn't have to compromise on the perfect chair. Now she can develop her must-haves:
Sturdily built, specifically for plus-size body types
Something that fit within her aesthetic (sophisticated, preferably black or dark grey)
Compact enough to slide under her desk
On casters
In addition, her choice of online shopping let her:
Check for exact dimensions
Utilize AR to see if the chair would fit in her space
Read reviews
"Many options that looked promising were instantly ruled out by people commenting the chair would lose its height quickly," she said.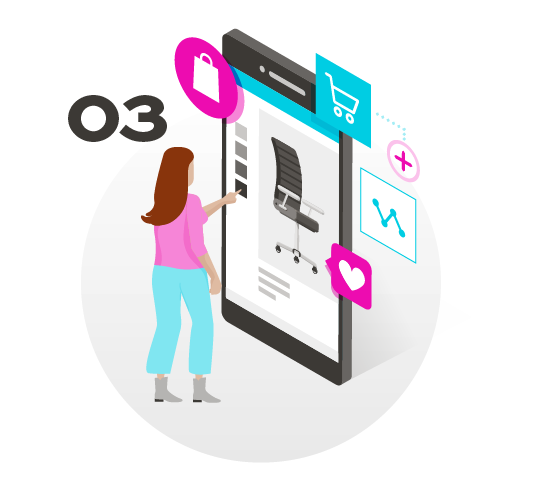 Decision Point No. 3: Selecting the Right Retailer
By now, Melissa had a set budget and a specific need.
She didn't want to spend more than $400 for a chair and plastic mat set (and the plastic mat was crucial, since she has hardwood floors).
But anything less than $200 might not have the quality she wanted.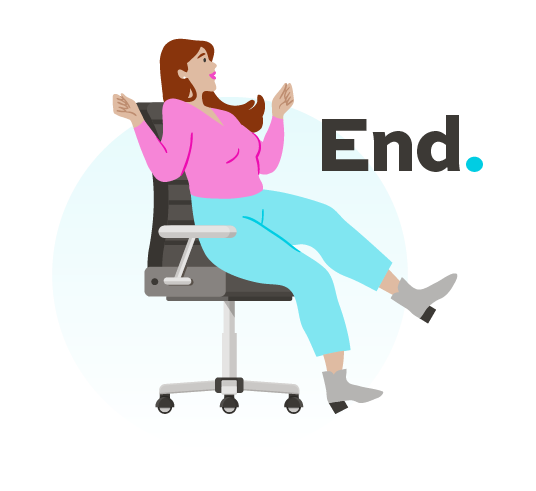 Destination: Making the Decision/The Perfect Chair
Melissa was able to find the chair that was right for her at the price she wanted — and it even included a lumbar massager unit that is powered via USB.


We can serve as your GPS along your shoppers' route from point A to your product.